Find out if your company qualifies for the B.C. Employer Training Grant program. For more information contact them directly.  here.
Final decision is the sole responsibility of WorkBC
Next intake Fall 2022
Classes from September - Dec 2022.
The registration deadline is August 8th.
For information contact director@tranqsleepinstitute.com or
call 778-738-0580
BECOME A SLEEP TECHNOLOGIST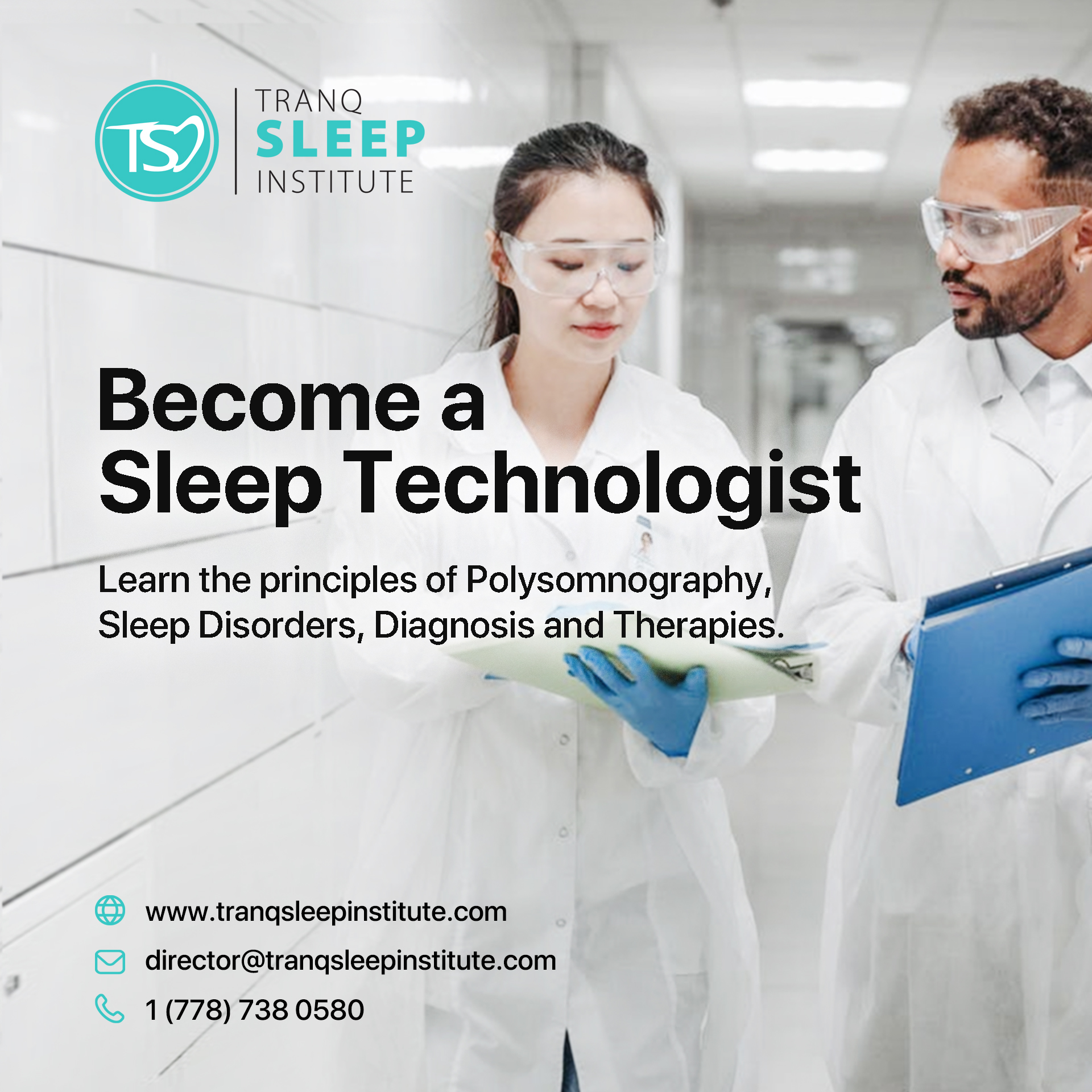 The expansion of polysomnography (sleep studies) in the health care industry has created an increase in demand for trained polysomnography technicians. This profession is exciting, and the employment opportunities are growing throughout the health care industry
The Tranq Sleep Institute - Sleep Technologist Program has been designed for current clinical practitioners and aspiring students who are interested in specializing in sleep disorder studies.
The ONLINE program consists of 80+ hours of combined virtual lectures, virtual demonstrations, and in-lab training or Virtual in-lab training for students outside British Columbia. The program will introduce the student to the principles of Polysomnography, Sleep Disorders, Diagnosis and Therapies.
Our program is designated as a STAR provider under the Board of Polysomnographic Technologists (BRPT). Graduates are eligible to use this Focused Training for the RPSGT exam (Pathway 4) and the CPSGT exam (Pathway 1 and 3).
CALL FOR APPLICANTS
For the BRPT's STAR Designated Educational Program
The BRPT is excited to introduce a new scholarship program intended to provide educational assistance to an individual who's interested in pursuing a career in sleep technology or who's currently working as a sleep technician and would like to become a registered polysomnographic technologist (RPSGT). The winner will receive a grant of up to $800 towards an STAR designated educational program.
The BRPT is currently accepting applications for its STAR Educational Grant; the deadline for receipt of applications is the close of business Friday, July 29, 2022.
Applicants must hold a high school diploma or the equivalent. In addition, applicants must hold a current BLS/CPR certification.
For more details on the eligibility, application criteria and to complete the application form, please  click here!